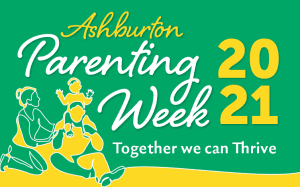 Waitaha Primary Health is pleased to present "Ashburton Parenting Week 2021". Ashburton PW runs from the 1st-7th of March and is a week filled with a broad range of informative and free education opportunities for parents and caregivers of Ashburton Districts children and teens. The focus of the week is to bring together parents and provide expert wisdom, support and strategies to  help local families thrive. The week will end with local Children's Day celebrations, a fun, free family day out. We can't wait to see you there!
This is a collaborative initiative lead by Waitaha Primary Health and Safer Mid-Canterbury with generous funding from Advance Ashburton. The event has only been achievable due to outstanding additional planning input and sponsorship by the Mid-Canterbury Principals Association, Presbyterian Support Upper South Island, Ashburton College and many other local parenting groups.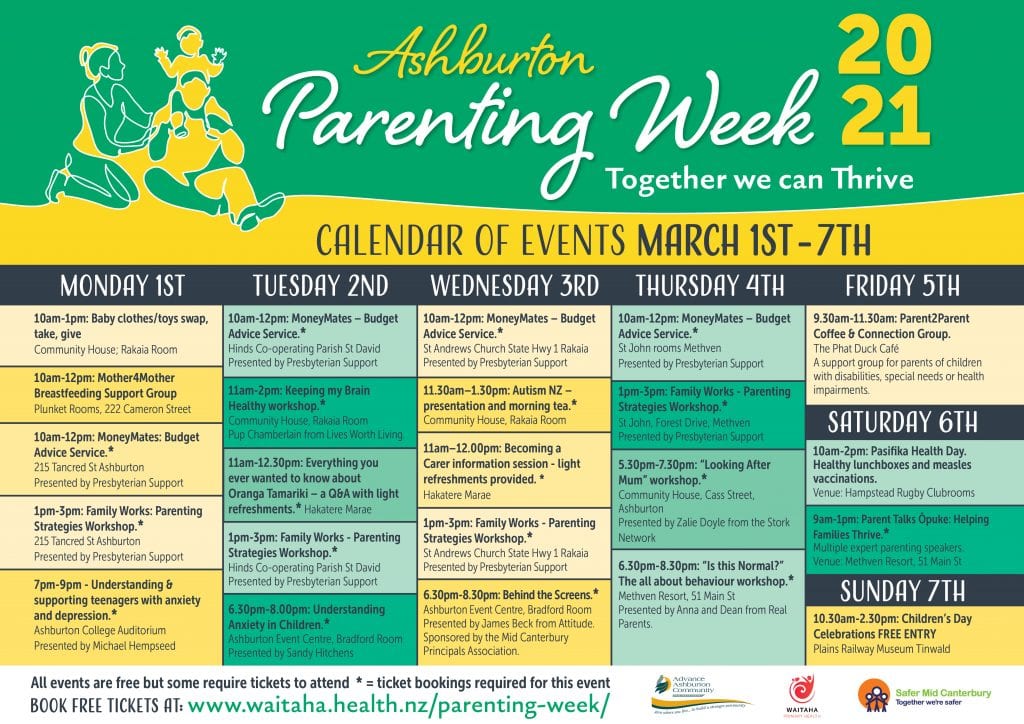 Registration Information: Registrations will be open from 9am on the 1st of February 2021. All events are free to attend. However, we would appreciate it if attendees only register for events that they are able to attend so that we don't have any empty seats.
Please click on this link Parenting Week Events  to register for:
Supporting Anxiety & Depression in Teens
Keeping my Brain Healthy
Understanding Anxiety in Children
Autism NZ – Information session
Behind the Screens
Looking After Mum
Is This Normal? The "all about behaviour" workshop
To find out more about Parent Talks Opuke head along to their Facebook page – https://www.facebook.com/wellbeingopuke
To register for MoneyMates Budgeting or Family Work Parenting Strategy workshops please either email Presbyterian Support on midcant@psusi.org.nz or phone (03)2616907. Please specify which event and location you are wanting to attend.